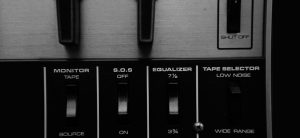 Legislation on Noise at Work or Occupational Noise as per the HSA:
Chapter 1 of Part 5 of the Safety, Health and Welfare at Work (General Application) Regulations 2007 (S.I. No. 299 of 2007) as amended from 12 November 2007 by the Safety, Health and Welfare at Work (General Application) (Amended) Regulations 2007 (S.I. No. 732 of 2007) sets down the minimum requirements for the protection of workers from the health risks associated with noise in the workplace. 
Companies have a major responsibility to reduce excessive noise exposure to employees in the workplace. The first step is to identify the risks of noise in the workplace and to carry out an occupational noise survey or occupational noise assessment as part of the overall health and safety structure in the company to manage noise at work.
As per the HSA guidelines:
"Noise means unwanted sound or loud discordant or disagreeable sound or sounds. 
The effect of noise on hearing can be temporary or permanent. Temporary deafness is often experienced after leaving a noisy place. Although hearing recovers within a few hours, this should not be ignored as it is a sign that continued or regular exposure to such noise could cause permanent damage.  
Hearing loss is usually gradual due to prolonged exposure to noise. it may only be when damage caused by noise over the years combines with normal hearing loss due to ageing that people realise how deaf they have become.  
Hearing damage can also be caused immediately by sudden, extremely loud noises, though this is not common. Exposure to noise may also cause tinnitus, which is a sensation of noises (such as ringing or buzzing) in the ears. This can occur in combination with hearing loss."
Exposure to noise levels at 80 decibels (dB) or higher for eight hours or more a day is a major RISK to your hearing.
LCE can help by carrying out Occupational Noise Monitoring for YOUR company. These noise assessments are carried out as follows:
Review of the premises initially to scan for areas with high levels of noise – identify specific areas

 

Take measurements of noise levels in said areas. 

 

Calculate the noise levels and assess the need for PPE to reduce occupational noise 

 

Occupational Noise Survey Report outlining the findings of the noise survey and recommendations to eliminate or reduce the impact of occupational noise in the workplace.
Other Noise Monitoring services carried out by LCE include:
Individual machine assessment

 

Site noise surveys

 

Verification of compliance with URS and/or CE requirements

 

Noise monitoring in ATEX areas

 

Noise Awareness Training on request
---
For further information or to get a quote call LCE on 051 364344 or email info@LCE.ie  
---